Photos of Nature Surrounding Port Angeles and the Olympic Peninsula
Photos of Nature: View any or all of these galleries of online photos. These are Port Angeles photos, Olympic Peninsula photos, and other Pacific Northwest photos featuring National Parks in the Western Washington region. 

Planning a vacation to Port Angeles or the Olympic Peninsula? Photos are worth a thousand words. They help you decide what attractions you want to see, recreational activities you'd like to participate in, and destinations you'd most like to visit. 
Sure, you can go to TripAdvisor or Yelp, or google pictures of this or that.
Recreational opportunities abound on Ocean Shore beaches.
OR, simplify the planning process by viewing our photos of nature, photos that feature the beauty of Port Angeles and the Olympic Peninsula all in one place, giving you a taste of the exquisite beauty of the Peninsula. And we'll also link you to various TripAdvisor reviews to help you drill down and finalize your plans quickly.
Additionally, our paperback guide, Beautiful Olympic Peninsula Travel Guide, can help you plan and enjoy your vacation to the Olympic Peninsula. It details the top attractions throughout nearly every corner of the Peninsula. You'll be able to include favorite activities into your plans, prepare, and make hotel and restaurant selections. It also links you to safety and logistical options, so your vacation will go off without a hitch.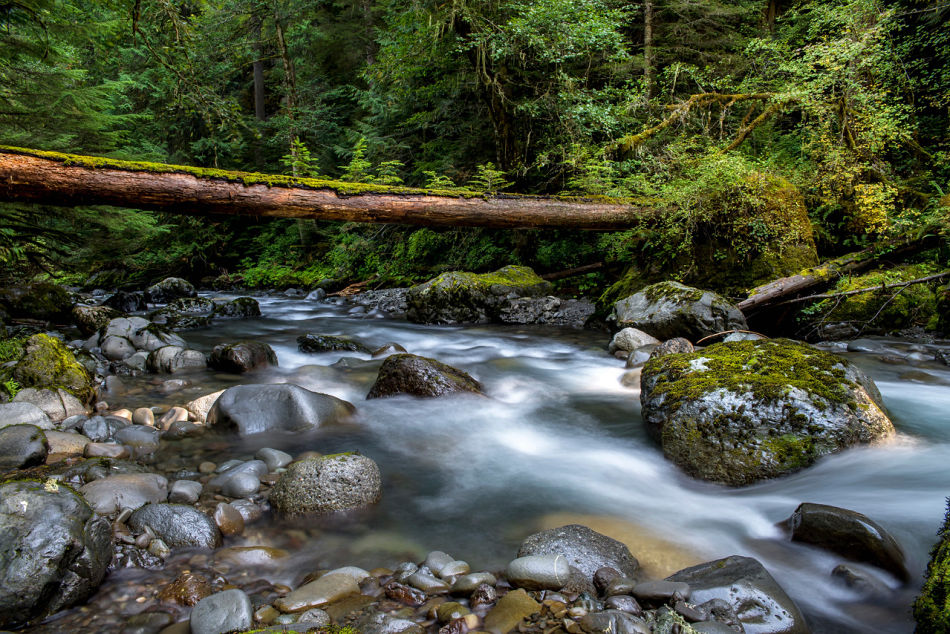 Dungeness River, Olympic Peninsula. Photo by Roger Mosley, used with permission.
More about Roger Photography Here
Roger Mosley's Photography Website Here

---
Port Angeles WA Photos
---
Photos of Nature: By Topic
---
---
Photos of Nature: Olympic Peninsula Attractions
---
Photos of Nature:
Olympic Peninsula Flora and Fauna
---
Photos of Nature:
Attractions Near the Olympic Peninsula
Mount Saint Helens National Volcanic Monument
---
Photos of Nature: Near Victoria, BC
---
---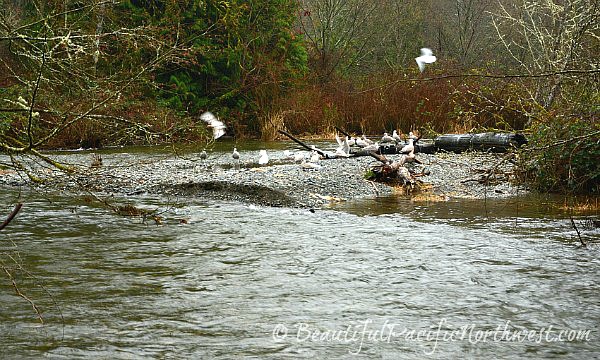 Goldstream Provincial Park
http://www.env.gov.bc.ca/bcparks/explore/parkpgs/goldstream/

---
How to Share your own Port Angeles and Olympic Peninsula Photos of Nature
Would you like to share your favorite Port Angeles- or Olympic Peninsula-related photos? You'll find opportunity to do so at the bottom of most of our web pages, including these photo gallery pages.
For professional or amateur photographers, or upon request, we are happy to link your photos to a website or social media pages of your choice.

Enjoy viewing these photo galleries!
MyPortAngeles.com Reaches
Throughout the Olympic Peninsula
Port Angeles, population 20,000, is situated near the center of the North Olympic Peninsula.
Port Angeles is a perfect hub from which to explore the myriad of other beautiful natural attractions and recreational activities that abound here and nearby.

It is surrounded by 3,600 square miles (9,324 square km) of natural splendor, soaring peaks, wild shorelines, and remarkable rain forest. Much of nature here is pristine. And in the midst of all of it are opportunities for activities such as hiking, boating, kayaking, biking, walking, camping, fishing, and much more. 
Additionally, Victoria BC is just a 90-minute ferry ride across the Strait of Juan de Fuca from Port Angeles. If you've come this far for your dream vacation, a jaunt to Canada on the Coho Ferry is a fabulous side trip. (Bring your passport...) 
Please enjoy yourself! And if you'd like, give us and the visitors to this website a peek into your experiences through your photos posted here or on other pages throughout the website. 

Thanks in advance, and we look forward to seeing your own experiences!


Do You Have Your Own Story or Photos of Nature?
Do you have a great story or exceptional photos of nature in or near Port Angeles WA? Share it! (We're happy to ensure professional and amateur photographers get credit for their work! We can do this if you leave us your name and online website or FB page info.)