Sequim Lavender Festival
Sequim Lavender Festival: Days of activities, entertainment, and street fairs centered around Sequim lavender farms and the many lavender products of "America's Provence."
For the last 20-plus years, the Sequim Lavender Growers Association, with over 30 member farms all dedicated to growing acres and acres of sweet-smelling, antioxidant-rich, antiseptic, and delicious lavender, has been a driving force behind the annual Sequim Lavender Festival.

Why not celebrate all those gloriously purple fields!
The third full weekend in July on the North Olympic Peninsula is dedicated to All Things 'Lavender,' so...


Save These Dates:
July 17, 18, 19 for the 2020 Sequim Lavender Festival!


Between lavender farm tours, a massive street fair, and non-stop entertainment, all with a wide variety of Northwest cuisine (including lavender flavors), the Sequim Lavender Festival has become a highlight of Sequim summers.

The links below contain many more details. Details for the 2020 Lavender Festival have not yet been finalized, but when they are, you'll find them at the links below.
Why a Lavender Festival in Sequim WA?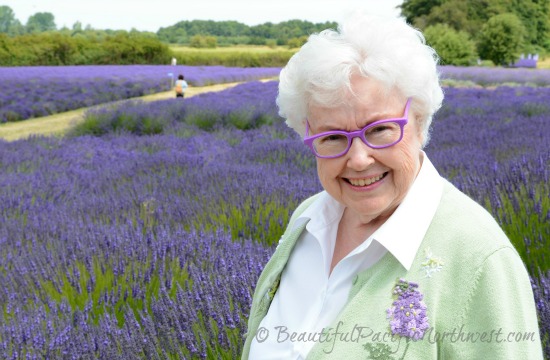 A lovely day, a lovely visitor. Mrs. Lois Lee visits the lavender fields at Jardin du Soleil during the Sequim Lavender Festival.
1995 was the year that a few local Sequim individuals met privately, alarmed at the looming loss of a rural way of life in the Sequim-Dungeness valley. Subdivisions of pastel-colored, cookie-cutter homes were sprouting up in the the once-agricultural fields and pastures throughout the valley.

It was determined that the best way to forestall further development might be to band together and once again actually use those many fields for agricultural purposes.
And one particular dry-footed crop that does supremely well in the semi-arid, rain-shadowed climate of the Sequim-Dungeness Valley was soon identified: lavender.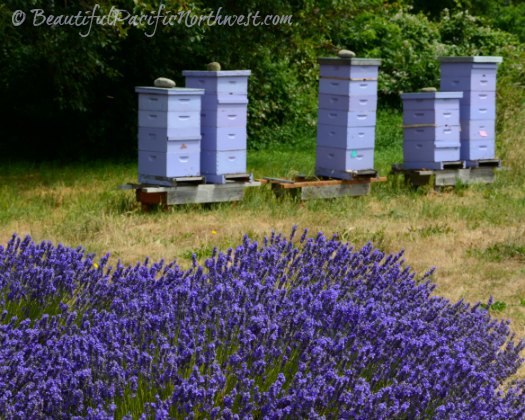 Of course the hives are lavender!
The Sequim Lavender Growers Association (SLGA) arose from this initial, inauspicious meeting.

In 1996, the 8 member farms plied their wares quietly at the local Saturday Farmer's Market.
They've come a long way since 1996. Today, with over 30 lavender farms on the Olympic Peninsula alone, the Sequim-Dungeness Valley is recognized as the Lavender Capital of the USA.
The Sequim Lavender Festival has grown as well, now hosting an exciting annual, lavender-themed, three-day-all-day bash supported both by local businesses and by the many artisans and entertainers who come from far and wide to participate in the festival.
And when you discover the amazing benefits of lavender oil, you'll discover even more reasons to celebrate lavender!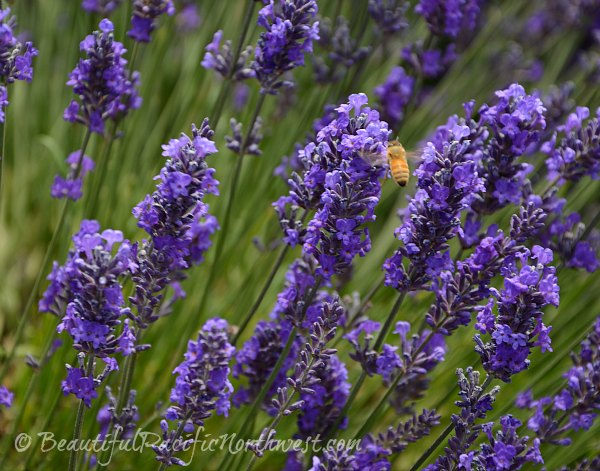 Lavender blooms patrolled by honeybee in Sequim WA.
Sequim Lavender Festival Activities
Lavender Farm Tours
Tour as many Sequim lavender farms as you have time for. Most of them lay out the welcome mat at absolutely no charge. The addresses of all the farms listed below are in Sequim, WA.

Additionally, you'll find arts, food, and entertainment at most of these farms, along with the opportunity to purchase various lavender plants and lavender products at their farm stores.
Sequim Lavender Festival at Jardin du Soleil Lavender Farm
Massive Street Fair
Sequim Lavender Festival in full swing
Stroll the Street Fair, which will be set up along Fir Street in downtown Sequim, between Sequim Avenue and Third Avenue.

150 juried arts and crafts booths: Hand-made arts, crafts, ceramics, photography, jewelry, leather goods, and very much more, created by both local artisans and artists from around the nation. Some artisan booths are also set up at various lavender farms.


Specialty lavender and lavender-themed wares from many of the Sequim lavender farms. Purchase lavender lotions, lavender honey, lavender essential oil, lavender t-shirts, lavender-themed mugs, potted lavender plants of several varieties, and much more


The Food Court at the Street Fair provides delicious Northwest cuisine. I'm pretty sure you'll be able to find lavender ice cream and fresh-squeezed lavender lemonade among the many choices.
Main Stage Entertainment
"Lavenderstock!" cries the Lavender Festival website.

Enjoy up to 8 hours of live entertainment each day: back-to-back entertainment, performances, and even a free street dance on Saturday evening. The main stage is located at Second Avenue and Alder Street. The full Main Stage entertainment schedule is at the above link.
Plus, check here for many more events happening in and around Sequim during the Lavender Festival, including wine tasting, golf, arts, quilt show, and more.
Music, food, and fun at Victor's Lavender Farm during the Lavender Festival
Celebrate with Online Lavender
Can't make it this year for the Lavender Festival?

Perhaps you can find essential oil of lavender, lavender buds and packets, or lavender-themed gifts from one of the lavender farm websites. Or, explore the Amazon.com links on this page.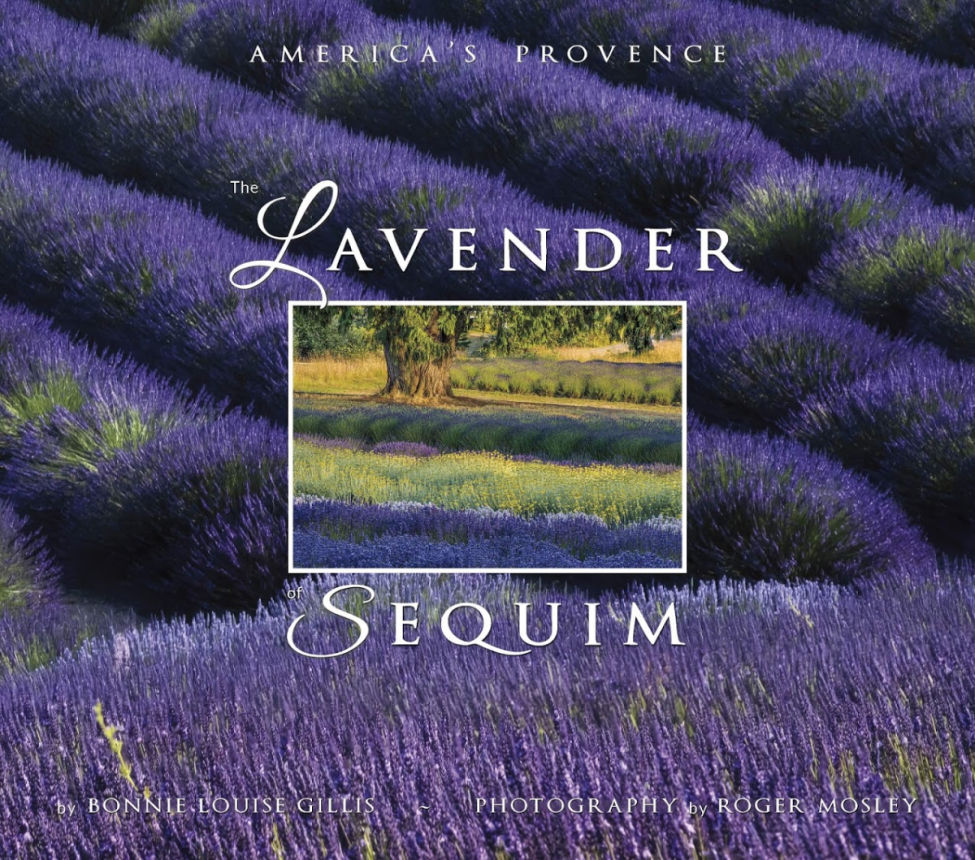 Additional Sequim Lavender Festival Info
Sequim Lavender Growers Association (dba) Sequim Lavender Festival

Sequim Lavender Festival Facebook Page
Sequim WA Tourism Website - Lavender Festival Page
Sequim Lavender Farmers Association
Sequim Lavender Farms Facebook Page
Lavender Festival Pictures
B&B Family Farm
Kitty B's Lavender Farm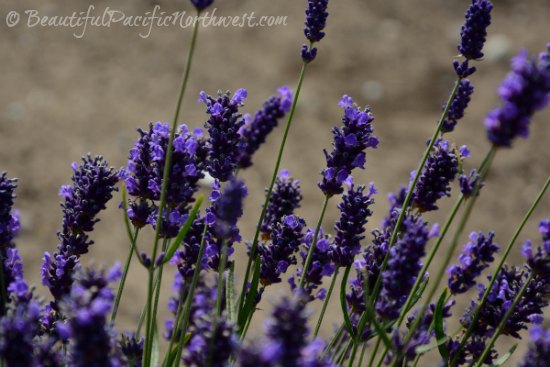 Spikes of lavender growing in Sequim WA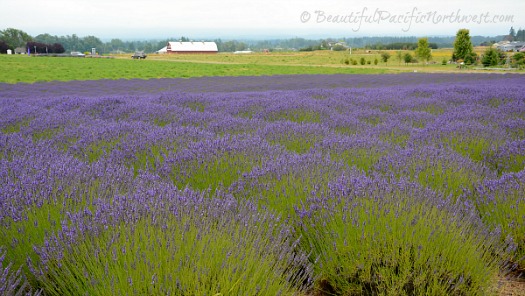 Field of lavender in Sequim WA