Coyote BBQ Pub
Coyote BBQ Pub: Craving BBQ? Enjoy a variety of Texas style smoked meats near the Blackball ferry to Victoria BC and downtown area of Port Angeles, WA. Details, info, photos.
---
Coyote BBQ Pub Info
Coyote BBQ Pub
Coyote BBQ Pub Info: 
Location: 201 East Front Street, Port Angeles, WA 
Phone: +1-360-477-4947
Email: michael@kokopelli-grill.com
Website: http://www.coyotebbqpub.com/
Menu: http://www.coyotebbqpub.com/Menu.html
Hours: 
Sun, Wed-Thur: 12 noon - 8 pm
Fri-Sat: 12 noon - 9 pm
Mon-Tues: Closed
Facebook: https://www.facebook.com/coyotebbqpub/
Trip Advisor: Tripadvisor Reviews of Coyote BBQ Pub in Port Angeles WA
Yelp: Yelp Reviews of Coyote-BBQ Pub in Port Angeles WA


About Coyote BBQ Pub

Coyote BBQ is located in downtown Port Angeles right next to Kokopelli Grill at the corner of Lincoln and Front Street. And in fact, both Kokopelli's and Coyote BBQ are owned by the same owners, Michael and Candy McQuay, who very much enjoy serving the Port Angeles community and its visitors. 
When the space that now houses Coyote BBQ experienced a fire, the previous owners chose to sell their share of the building. Michael and Candy took the opportunity to purchase and remodel the space. Kokopelli got an upper level water view lounge, and in the remainder of the space they added a second restaurant, now known and familiar in the community as Coyote BBQ Pub. 
Both restaurants offer catering and their own unique, fusion of Texas and Pacific Northwest cuisine that has been well received by their customers. 
Karen's Review of Coyote BBQ Pub
My hub and I really enjoyed a meal at Coyote BBQ Pub. It was a Saturday afternoon shortly after the place opened. The total experience was very pleasant. The pulled pork and quarter chicken was tender and delicious, the beans and coleslaw were tasty and refreshing, and the quantity of everything was ample! 
What Customers Think About Coyote BBQ Pub
Out of 170 reviews, 78 reniewers rate Coyote BBQ Pub as excellent and 55 of them rate the restaurant as very good.
One customer said that the restaurant is very casual and inviting, and that the food is excellent with huge portions for a very reasonable price.
One customer from Oregon said that the food is worth the wait, commenting on how amazing several different kinds of meat were and how excellently they were prepared. They also loved the beans that came with their meal. 
One customer, a local, said that they ordered food to bring for their coworkers and not only did everyone love the food, but they were extremely impressed with both the great service and the quantity of food which was more than enough to feed everyone.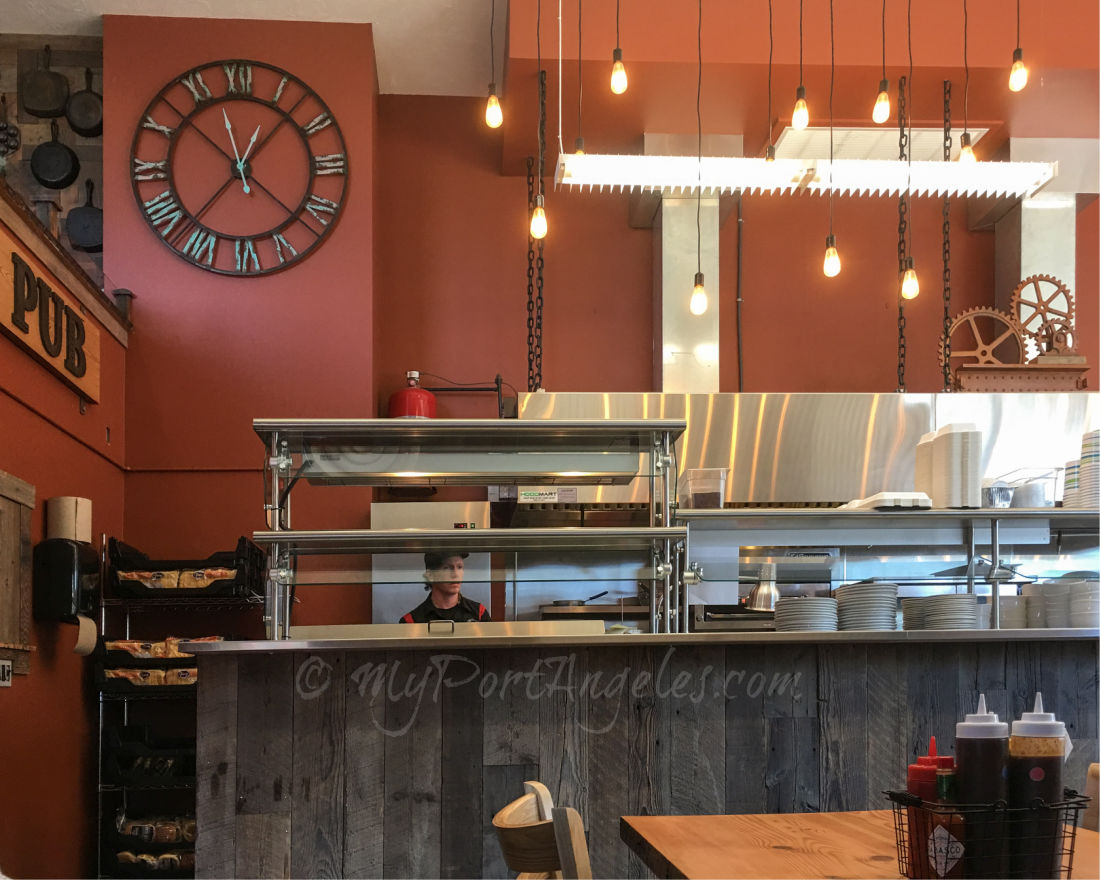 Have You Eaten Here?
Do you have a great story or experience at this Port Angeles restaurant? Feel free to share it below! Be as wordy and as descriptive as you like. Include photos as well, if you have them; there is plenty of room for it all on our website.

Just click into the title box below and go from there. When published, you'll have "your own" page on MyPortAngeles which you can share with friends or anyone who asks!

We're happy to ensure professional and amateur photographers get credit for their work. Leave us your name in the form below, and means of contact, website, or FB page info so we can link back to you.

Washington State Covid-19 Status
As of July, 2021, Washington State is now generally open. However, current state mandates require masking for all indoor activity outside of ones own home. Additionally, there is a state mandate requiring restaurant patrons to provide proof of vaccination for indoor dining. Due to logistical difficulties, some restaurants are still open only for takeout/drive thru. HIPAA guidelines about privacy for medical information regarding indoor dining does not permit enforcement of covid mandates.